Adult Martial Arts Classes in Saugerties
FITNESS EVERYONE WILL LOVE! BEGIN YOUR JOURNEY WITH ADULT MARTIAL ARTS TODAY IN KINGSTON!
Are you looking for a great activity that you will love as much as the kids? Then you need to come check out Keith Bennett's Adult Karate classes at the Bennett's Karate Academy! Voted #1 Best Karate School in Ulster County by Daily Freeman and DailyFreeman.com readers.
GIVE YOUR FAMILY A LIFETIME OF BENEFITS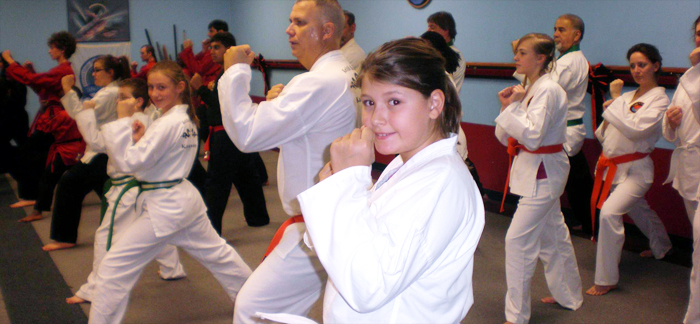 Since 1983, Keith Bennett's Karate Academy in Kingston has been giving families a fun way to get in shape and stay in shape! Our 6 Degree Black Belt Master, Keith Bennett, will teach you Tang Soo Do, which is an excellent style of Karate that improves the body by burning fat and building muscle, while strengthening the mind by improving its ability to concentrate and focus. Plus, as you learn all the exciting signature Karate punches, chops and kicks, you'll be developing important self-defense skills so you can effortlessly deal with anything life throws your way.
KICK TOGETHER. STICK TOGETHER IN KINGSTON!
Ask us about how families can train together! Our goal is to give families like yours something fun to have in common! When you take Tang Soo Do Karate classes at Keith Bennett's Karate Academy, you'll firm up and enjoy a huge stress relief as you get an amazing head-to-toe workout that you and your kids will love.
It's hard to beat taking Karate classes as a family. Your family will grow stronger by sharing a special bond that can only result from a shared Karate experience.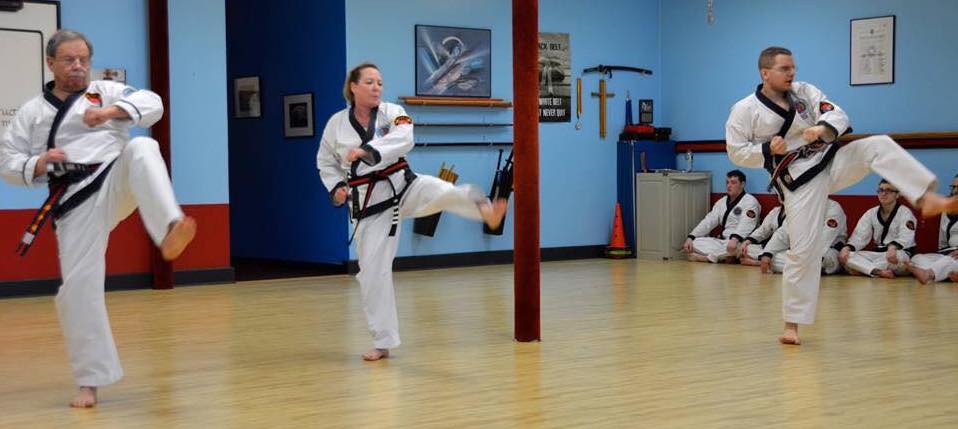 Benefits of Saugerties adult martial arts
A calorie-crushing workout leaving you fit and firm
A huge boost to your energy levels
Undeniable self confidence for everyone in your family
Daily stress at home, work and school is slashed to pieces
Leadership skills that can be used in school and work
Unbreakable concentration and razor-sharp focus
Self-defense skills that help anyone in your family be their own bodygaurd