Kids Martial Arts Classes in Port Ewen
FOCUS YOUR CHILD'S ENDLESS ENERGY INTO BECOMING A CHAMPION WITH KIDS MARTIAL ARTS IN KINGSTON!
Does your child have an endless amount energy and drive? While your child has a blast learning Kids Karate in the Tang Soo Do Karate style that we've been teaching since 1983, we'll be shaping your child's mind and body with an energy only found in a top level kids karate class. At Keith Bennett's Karate Academy we will channel your child's boundless energy through an incredible workout that will tone muscles, build character and make your child feel amazing!
GIVE YOUR CHILD THE POSITIVE DISCIPLINE AND FOCUS TO THRIVE WITH KARATE!
Voted #1 Best Karate School in Ulster County by Daily Freeman and DailyFreeman.com readers. We guarantee with Keith Bennett's Karate Academy Kids Karate Program in Kingston you'll notice a difference in your child's attention, focus and discipline when participating in Keith Bennett's Karate Academy Kids Karate classes.

Keith Bennett's Karate Academy has been committed to our community and its families for over 26 years. Our proven history of teaching karate for kids makes us the smart choice for parents when picking a karate school. Our Kids Karate lessons aren't just about learning self-defense and getting a great workout; it's also about learning how to help your child be a better person by living the core Karate values of honesty, integrity, and respect. All of our Black Belt instructors understand that all children learn at their own pace. We take the time to know and understand each of our students so that they can be taught individually setting each child up for a lifetime success!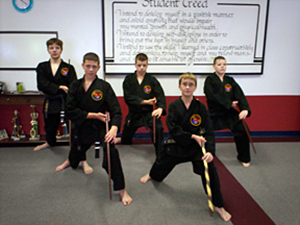 KICK TOGETHER. STICK TOGETHER! PROUDLY SERVING SELF DEFENSE TO ULSTER COUNTY!
Ask us about how families can train together! Our goal is to give families like yours something fun to have in common! When you take Tang Soo Do Karate classes at Keith Bennett's Karate Academy, you'll firm up and enjoy a huge stress relief as you get an amazing head-to-toe workout that you and your kids will love.
It's hard to beat taking Karate classes as a family. Your family will grow stronger by sharing a special bond that can only result from a shared Karate experience.
Interested in Private Lessons with Mr. Bennett? Only $75 an hour! Call today to set up a lesson.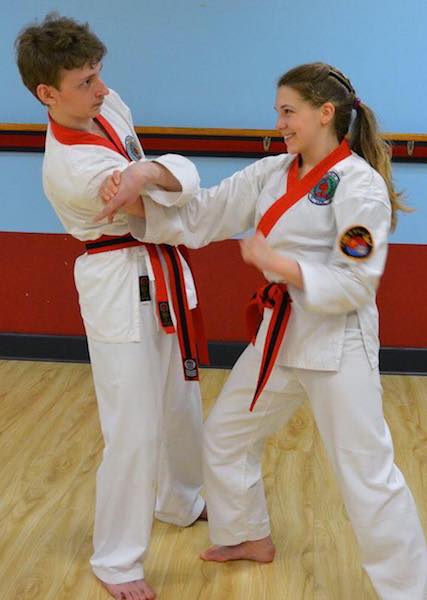 What You'll Learn at Port Ewen kids martial arts
Building Strength & Confidence
Developing balance, coordination and motor skills while having fun
Instilling a sense of respect, family and community
Developing goal-setting and leadership skills
Training in a proven self-defense karate system with the knowledge of when to use
Benefits of Port Ewen kids martial arts
Building Strength & Confidence